Both employers and textile service providers are liable for legal compliance with the EN ISO 20471 standard for high-visibility warning clothing. We have developed an automatic system for the textile service provider MEWA that checks the quality of high-visibility clothing quickly and reliably. WSP" automates this quality inspection and ensures consistently high quality.
Integrated optical quality control
Garments pass through our camera box after washing and finishing on individual hangers, where photos are taken of the front and back. Our software analyses them in real time and transmits the result to the control software that sends the garments to further stations in the quality control process. The results of the inspection are stored in the system – a valuable collection of data that is available to the customer to analyse and optimise the system, but also internal processes such as the washing process.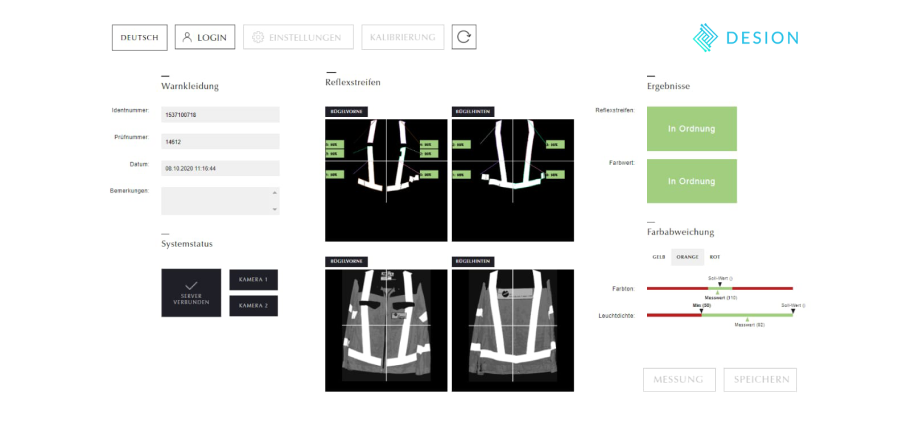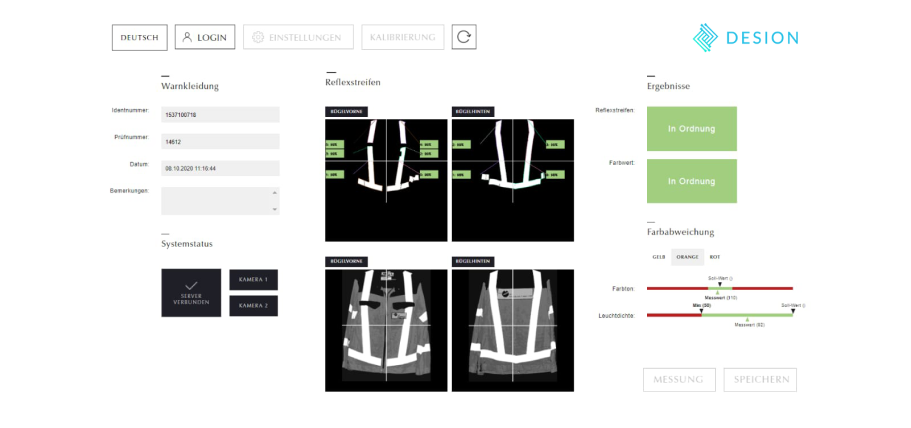 AUTOMATION SOLVES PRODUCT LIABILITY RISK
In many companies in the sector, the quality inspection of warning clothing is carried out manually by the wearers themselves or by qualified employees of the service providers. Among other things, they check the washed garments for brightness and colour correctness of the warning colour, as well as the integrity of the reflective stripes. This procedure is inadequate because human colour perception cannot accurately assess the narrow limits of the EN ISO 20471 standard.
Liability in the event of an accident with non-standardclothing that does not comply with the standard can therefore become a danger for companies and textile service providers. 
Our automated solution supports employees in this visual inspection and speeds up this process at the same time. Parts that no longer conform to standards can be sorted out automatically and damaged parts repaired.
Checking SYSTEM TRANSFERABLE TO OTHER INDUSTRIES
In addition to the textile industry, other sectors can also benefit from our technology, so we are actively working on further application scenarios. Seamless integration into existing systems and processes is processes is crucial.
Potential applications for OUR norm PROOF system