Our products are designed for immediate integration into your production and manufacturing processes and are designed according to the requirements of INDUSTRY 4.0 automation systems.
We offer our systems for the analysis of the following object categories:
People
Soft Biometrics Attendance check People counter
Food
Fruits Vegetables Meat Canteen food
Liquids
Medical liquids Cosmetics Building materials Environmental analysis Food
Textiles
Cleaning cloths High-visibility clothing Recycled clothing Hotel linen Hospital linen
Our Desion inspection systems reliably and precisely detect characteristics of high variance objects with different material properties in your production.
Defect types such as cracks, holes or contamination are classified even at high speed to ensure maximum efficiency.
We offer the following services: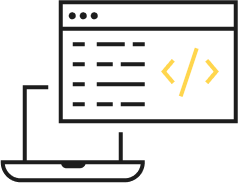 Are you looking for a powerful specialist for individual software development? A development partner for your customised machine vision application? With our team of engineers from various disciplines and partners such as Fraunhofer IGD, we offer full-stack development, enterprise integration and data management to solve your machine vision problem.
Our customised service solutions ensure the maximum efficiency of your Desion test systems. To ensure the long-term use and benefits of the systems for your company, we offer customer support as well as second-level support modules. 
We will be happy to work with you to put together your individual service contract so that the technical support you require for the operation of the systems is optimally covered.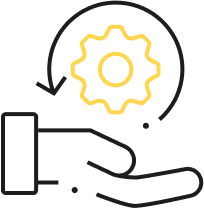 In addition to the software, our products also consist of hardware specially selected for the respective product. For cameras and lenses, we use industry-standard components for maximum compatibility, whereas for industry components, we also have a portfolio of our own hardware. For the realisation of our products these in order to specifically meet the requirements of the respective requirements. In addition to enclosures, luminaires and brackets, Desion also plans also works with you to plan your automation solution and advises you on the integration into production and manufacturing.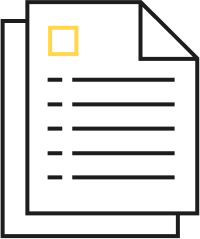 Every successfully implemented AI project is preceded by a thorough process of analysing the application, the data collection and the environmental influences. Desion is happy to accompany you in this process process and checks in advance whether and under which conditions the solution of your machine vision application is possible. Due to our experience in different industries and applications, we know the challenges, the state of the art, the challenges, the state of the art, best practices and typical pitfalls. We are happy to let you benefit from this knowledge in order to save you time, money and nerves in the long run.